close
''Members Area Launch''
Get Acces to Exclusice Content and Downloads
As a Registered Member, you can Download and Preview the Mp3 files right to your Desktop, Get Access to all Important Info and Updates, As well as leaving Feedback and Comments along the way.

Members also have Exclusive Access to Added Content and a Newly Added Members Only Menu System to Navigate the 24 Thousand LooPs 'EVEN QUICKER' than before, And all just One Click Away...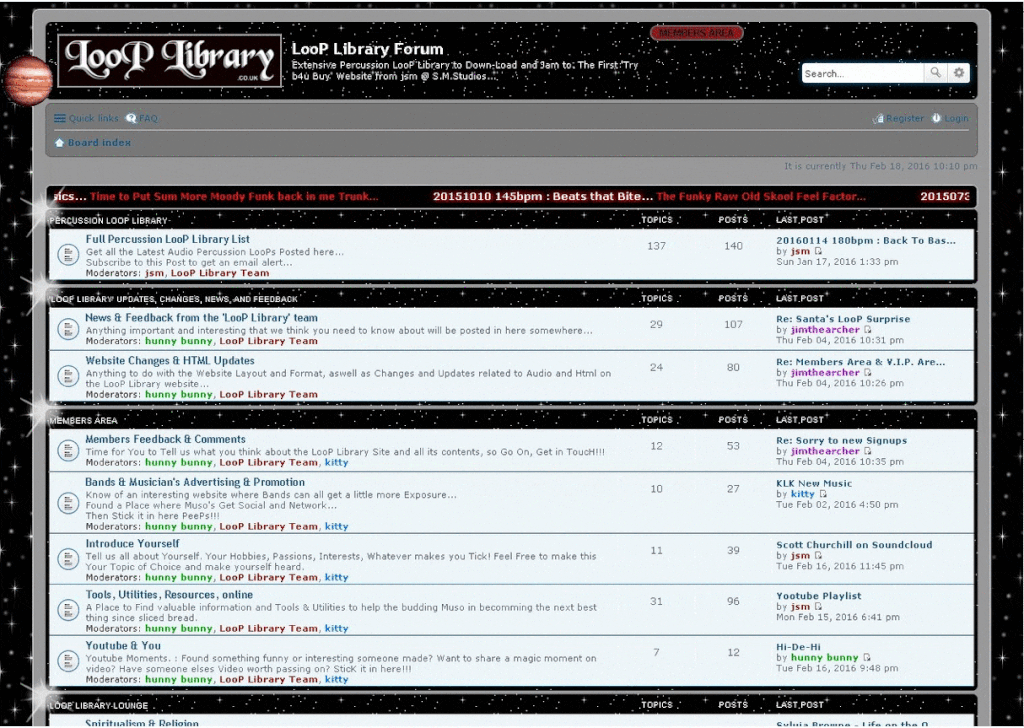 !!! 24 Thousand LooPs and Counting !!!
.